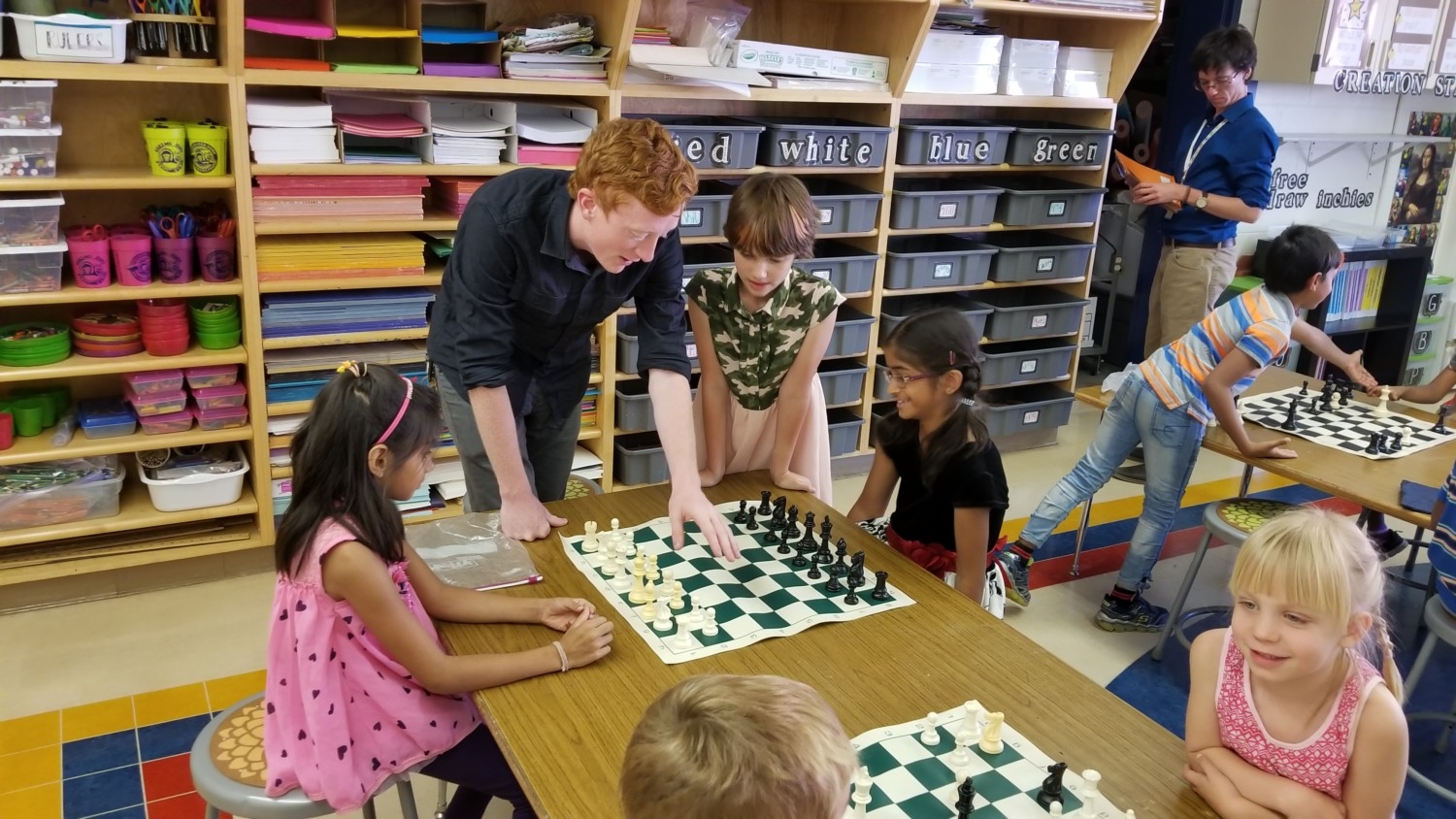 Fynn Bailey is a chess enthusiast who does not play competitively. He has worked with Chessmates since September of 2017. Fynn believes that chess is a game that you can play for life and a great way to learn strategy for other games and for life in general. Fynn also works with children at YMCA Camp Kitaki in NE during his summers.
When did you start playing chess? Why?
I started playing chess when I was in 5 th grade and my dad asked if I wanted to learn. In 6th grade I joined my school's chess club and went to a single tournament. After that I've never played competitively again.
I originally found chess so interesting because of all the patterns in it and how someone plays shows how that person is.
What is your most memorable game?
In that very first and last tournament I won my first game by getting a stalemate and in my excitement and inexperience I thought it was a checkmate. I cheered for myself and it so surprised the other player he agreed with me to the judge that it was a checkmate. So I got a win instead of tie due to ignorance. Everyone grows from somewhere.
What is your favorite piece?
I would have to say that the knight is my favorite piece. It's versatility of play since it moves unlike anything else and can jump over other pieces is an invaluable asset in my games. Also I find that the forks that it can accomplish are far easier to back up than other pieces.
Why do you like teaching Chess?
Well I like teaching Chess because over it's a fun game and it's a skill I believe helps young people in a multitude of intellectual growth-related ways. I also just really like teaching and working with children. I spend my summers working at a YMCA summer camp 24/7 with kids and teens from the ages of 7 -17 and teaching chess gives me a different and interesting perspective on working with kids.
What do you enjoy besides chess.
I'm working on a podcast, and several other media based projects. I also enjoy playing board games and
Jazz.
I spend a lot of my time pursuing my degree in Journalism at CSU.