James (Jay) Kranzdorf has been working with Chessmates since February of 2017. He is a former 3rd grade State Chess champion and placed in the top 30 in the nation. Peak Rating was Class A (1800).
Jay really believes that learning chess at a young age shaped the way he sees the world, and being able to do that for others has been a truly memorable and rewarding experience.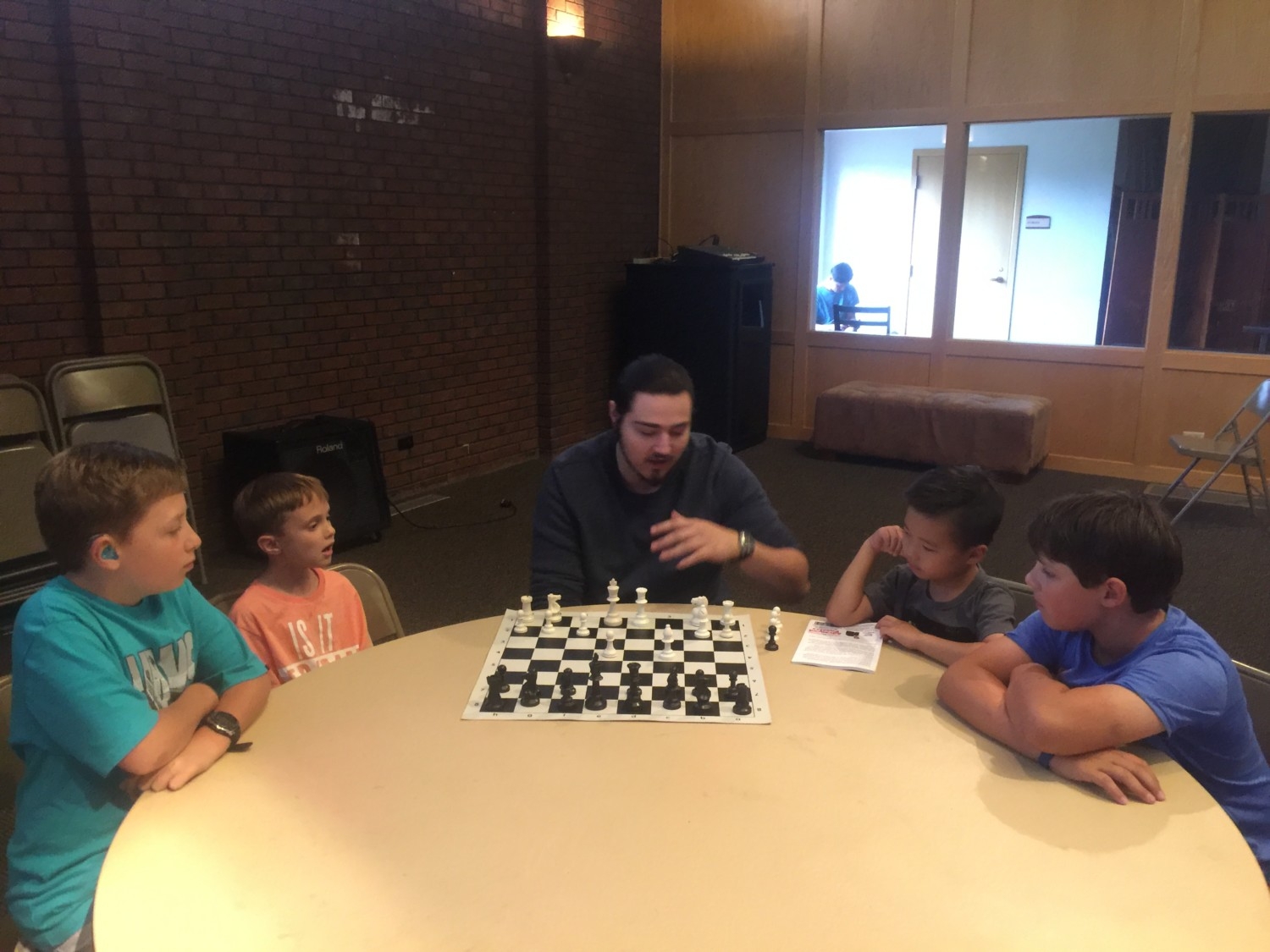 When did you start playing Chess? Why?
I started playing chess when I was very young, 4 or 5, against my parents. I started working with a tutor (the brilliant Sam Galler) when I was in second grade and really fell in love with the strategic thinking that is involved with playing chess.
What is your most memorable game?
My most memorable game was against the at the time Colorado Chess champion Tyler Hughes in a tournament, in which he opened my eyes to a whole different kind of chess game. He beat me so handily without taking a piece for the first dozen or so moves.
What is your favorite piece?
My favorite piece is the knight because of all the tricky things that it can accomplish that the other pieces cannot. A proper knight check forces the king to move in a way no other piece does, and a good fork with a knight can handily win a game.
Why do you like teaching Chess?
I like teaching Chess because it allows me to share my love of the game with people in a truly rewarding way. I find that while speaking chess, I can communicate easily and in a way even younger children can understand, which is never really a talent that I thought i had. Also, the community here in Fort Collins is a really unique and incredible thing, and it's a pleasure to be a part of it.
What do you enjoy besides Chess?
While in college, I spent years doing an extra-curricular called mock trial, which involves putting on a trial performance for judges at schools across the country. I did this mainly because I love to perform for people. I've even had some funny jobs in this vein, such as working as a magician!