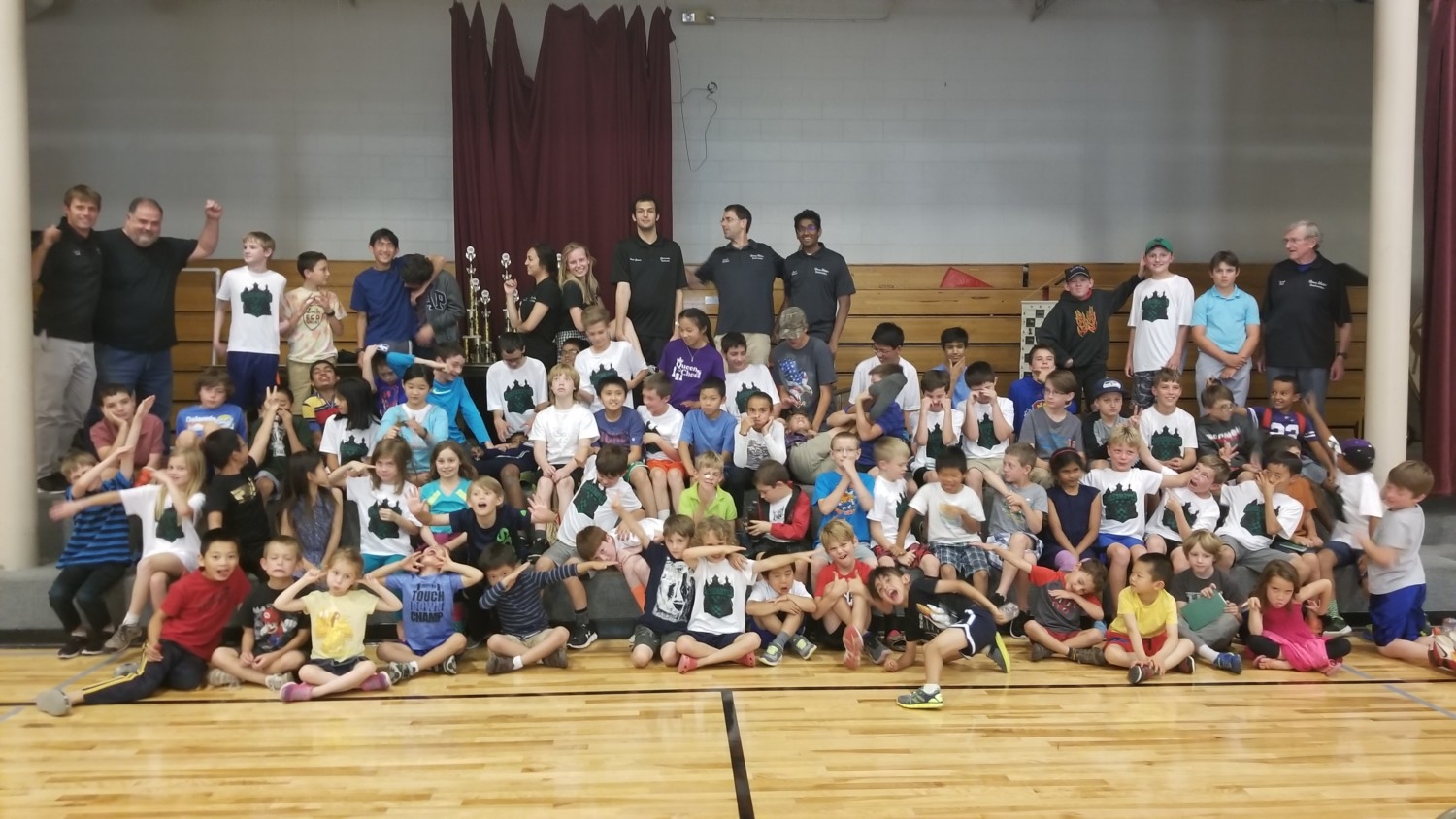 Chessmates strives every year to have a Summer Chess camp that helps kids learn more and love chess more. Our philosophy is to promote a productive learning environment while having fun.
This year we had an amazing group of kids and totaled 95 campers and 10 instructors who worked hard all week at Chess Camp to improve in chess and appreciate the game we love.
We separated our groups into 4 categories: Rooks, Queens, Bishops, and Kings for our tournament and had 6 classes with separate instructors. Although kids mostly worked with their main instructor kids got extra lessons with Coach Keaton, Coach Zach, Coach Gunnar and Coach Suhaas.
Throughout the week, students played tournament style games putting into practice what they had learned during their lessons.
A simultaneous exhibition was held against International Master Keaton Kiewra. Congratulations to all who played, but especially but especially Kary Fang and Tyler Thieszen who were able to hold Keaton to a draw!
At the end of camp we like to acknowledge and award members of each group who won the the tournament for their level.
Our winners were:
Rooks: Luca Wallenstein
Queens: Hugh Adams
Bishops: Natalie Lin
Kings: Ryan Mantey
This year we introduced a new sportsmanship award in honor of Vishy Anand who is well respected for his great example of hard work, sportsmanship and dedication. We congratulate the following students who demonstrated such traits.
Coach Bob: Luca Wallenstein
Coach Lesley: Avery Pule
Coach Elizabeth and Suhaas: Ben Harding
Coach Brad: Elizabeth Thompson
Coach Gunnar: Julia Yalin
Coach Keaton: Anand Vissa
That's all for this year but we're already looking ahead to next and don't forget
– "Always be one move ahead"